Year in Review 2021
2019 was a historic year for OREA, our Members and Ontario home buyers and sellers.
This is our story

.
January
2019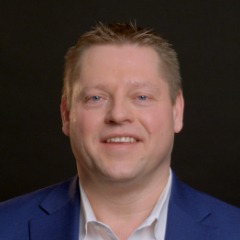 It's so important to be prepared to take on the challenges that face our profession, and we'll continue to support our leaders to be the best they can.
Sean Morrison
President, OREA
Leadership
At OREA, we focus on developing our volunteer leaders to become some of the strongest in the country. Strong leadership at the provincial and local levels enables real estate Boards and Associations to respond and anticipate changes impacting the profession.
Member Services
We know our Members are busy, on-the-go professionals, which is why we like to connect with them through a variety of channels, including our podcast.
Government Relations
With home ownership rates on the decline in Canada, and a federal election on the calendar, 2019 was time for bold action to eliminate barriers faced by young families and Millennials looking to buy their first home. As a result, OREA didn't hold back from ensuring the issues facing Canadians were heard loud and clear by each of the political parties.
Government Relations
Ontario REALTORS® have been calling for bold action to Keep the Dream Alive for over three years, and in June 2019, help finally arrived with the passing of the Ford Government's More Homes, More Choice Act.
Member Services
In 2019, we were excited to launch OREA's most extensive Membership consultation to date. We're able to do this because of strong financial management, prudent cost cutting and enhanced activity at the OREA Real Estate College which allows OREA to invest in new Member services.
Giving Back
2019 was a very successful year for the Ontario REALTORS Care® Foundation. A highlight was the REALTORS® Motorcycle Ride event on a sunny day in July. We kicked off the Ride at TRREB's Mississauga Office with Mississauga Mayor, Bonnie Crombie, MPP for Mississauga-Streetsville, Nina Tangri and MPP for Mississauga-Malton, Deepak Anand. The Ride raised close to $30,000 to support shelter-related organizations in Ontario.
November
2019
We're now at the halfway point of our five-year strategic plan, but this year we broke the wheel. In 2019 we had not one, but two big Government Relation wins.
Tim Hudak
CEO
Government Relations
This year, we hosted our biggest and best Ontario REALTOR® Party Conference.
Government Relations
Since 2005 our goal has been a new vision of REBBA and ensuring that REALTORS® have the highest professional standards, training and modern tools in North America.
Giving Back
This year's Jam raised an all-time high of over $12k for the Ontario REALTORS Care® Foundation.
Member Services
In 2019, we had an incredible opportunity before us: the ability to invest in new products and services that will make life better for Ontario REALTORS®. OREA launched the biggest consultation in its history to gather Members' feedback on new, bold ideas that originated with you, our Members, in mind.
Member Services
Every year, REALTORS® tell us that our Standard Forms are the most valuable tools offered by OREA. With over 200 Forms and over 300 Clauses available to REALTORS®, they are used by Members province-wide in almost every real estate transaction to ensure REALTORS® speak the same language in their business.
Giving Back
REALTORS® are one of the most civic-minded professions and as part of their role in the community the profession has a reputation for giving back. In 2019, the Foundation was proud to give out $1.18 million in grants to shelter-related organizations across Ontario. These funds support many types of shelter related causes, from soup kitchens, to Habitat for Humanity, children's breakfast programs and much more.
A Message from Sean Morrison
President
The Financials
Member Services Balance
A Surplus of
$1.3 Million
Active Memberships
An Increase of
4.6%
New Members
An Increase of
26.7%
In 2020, we're stepping on the gas to accelerate our profession.